PURELL CASES 3
5x7 Hoop
With Bonus Closed Bottom Cases too!
This Purell Case will hold the 2 oz. bottles.
All finished in the hoop with NO sewing.
Fully lined with no raw edges inside or out.
Detailed instructions with pictures included.
Four Purell cases and 4 closed bottom cases are included. Plus blanks of each.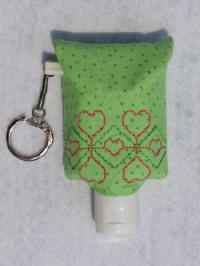 Finished size is 2 1/2 X 3 1/2" when closed.
This set also includes cases with closed bottoms.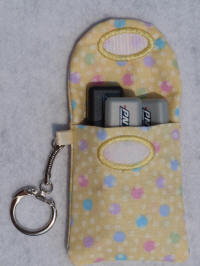 The closed bottom case above is holding a 2 x 3" post it pad and small golf pencil. These could also be used to hold thumb drives, camera batteries, even a gift card!
Use printed fabric with the blank included. Or add you own designs.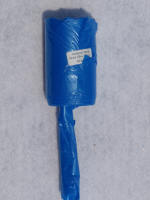 These can also be used as doggy bag holders. The pre rolled packs of doggy bags will fit perfectly.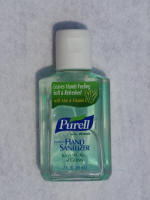 ---
---
This set will hold the 2oz. bottles.
Be sure to see all of the Purell Cases.