CLEAR VIEW CASES 7
This set is for the 5x7 hoops.
actual design size 125 x 177mm.
Another project in the Clear View series of "In the Hoop" NO SEW cases. This set has side panels to add embroidery to. I have included 3 different ones to get you started. A blank is also included so you can add designs you already have in your collection. Or just use a printed fabric and skip the embroidery. Either way you will be able to use your creativity to make these uniquely yours.
All finished in ONE Hooping with NO other sewing required.
Finished size of cases is 5x7".
Detail of the stitching. Each design is also included as a separate file so you can use them on other projects.
The picture above shows the size comparison of this set with Clear View Cases 6. The larger case is not included in this set.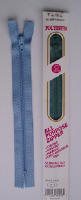 This project requires a 7" polyester zipper. (or longer)
This is the type of zipper that must be used. It MUST be a polyester zipper. NO metal zippers. Coat's brand zipper shown above is available at Jo Ann's Fabrics. It is a 7" All Purpose Zipper.
---
---
Be sure to see all of the Clear View Cases!
Clear View Case 1 4x4 hoop Clear View Case 2 5x7 hoop
Clear View 3 jumbo hoop Clear View 4 jumbo hoop.
Clear View 5 jumbo hoop. Clear View 6 jumbo hoop
Clear View 8 5x7 hoop Clear View 9 5x7 hoop
Clear View 10 5x7 hoop Clear View 11 jumbo hoop
Clear View 12 5x7 hoop Clear View 13 4x4 hoop