DOG BANDANAS 4
!!! NEW VERSION !!!
Make a Bandana that will slip over your dogs collar.
The Bandanas are available for both the 5x7 and the jumbo hoops. The 5x7 version includes 2 sizes. The jumbo version includes 1 size.
This new version has NO RAW EDGES, back of stitching is hidden, no satin stitched edges and is reversible!
Detailed step by step instructions with pictures are included.
A blank is included so you can add your own designs or words.
The 5x7 and jumbo sizes are sold as separate sets.
All the designs shown are included in both sizes.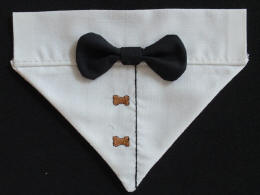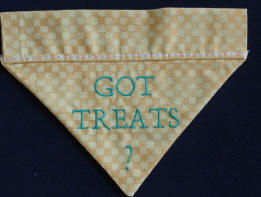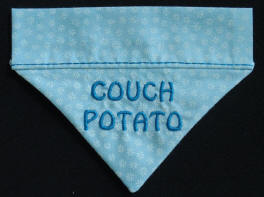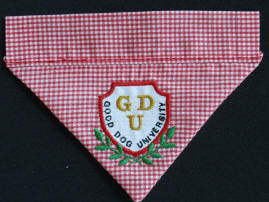 Make neckties for all the holidays!
The bandanas all have finished edges and are reversible!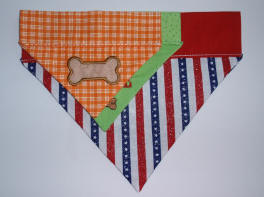 Above shows the three sizes available.
FINISHED SIZES
Jumbo 9-1/2" X 7"
5x7 Version includes two sizes aprox.6 X 4" and 6-3/4 X 5"
The 5x7 and jumbo sizes are sold as separate sets.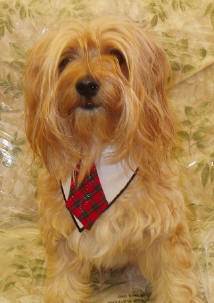 Moose is wearing the 5x7 necktie bandana. (old style) Moose is 10 pounds.
Be sure to see Bandanas 1, Bandanas 2 and Bandanas 3 Bandanas 5.
Click here to see some CUTE dogs wearing their MBS Bandanas!
---
---