FRAME COVERS SET 3
This set is for the 4x4 hoops. It will make a cute cover for the acrylic stand up angle frames. You can either create a picture frame by removing the center. Or you can leave the center and add your own designs or wording. Fully made in the hoop. NO other sewing required. Very easy! Full detailed step by step instructions included. I even give instructions to make a stand from cardboard.
Be sure to see all of the Frame Cover sets.
FRAME COVERS 1, FRAME COVERS 2 ,
FRAME COVERS 4, 4x6 FRAME COVERS 1, 5x7 FRAME COVERS 1
Above is the same frame. The one on the left the center is not cut out so you can add a design or lettering. That design is included in the set also.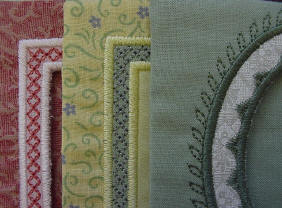 Detail of the motif stitching. The motif stitch is stitched over the satin stitch to give it a very unique look.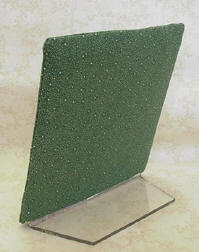 Above shows the finished back.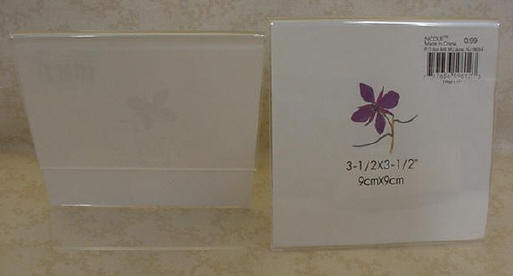 Above shows the type of acrylic frames used. The size you need is the 3 1/2" X 3 1/2"
Above shows a homemade frame using cardboard. Works fine!
Opening sizes
Oval 2 1/4" X 2 3/4"
Oval 1 9/16" X 2 1/4"
Square 2" X 2"
Square 1 7/8" X 1 7/8"
Square 1 3/4" X 1 3/4"
Actual design size 99.50 X 98mm.
Click on the egg below to download 2004 Egg 3
Be sure to see all of the Frame Cover sets.
FRAME COVERS 1, FRAME COVERS 2 ,
FRAME COVERS 4, 4x6 FRAME COVERS 1, 5x7 FRAME COVERS 1
---
---