JUMBO TEDDIES 1
This set is for the 160 X 260mm. hoops.
Now also available for the D1 hoop!
With this set you can make a 9 1/2 inch teddy bear entirely in the hoop. These cute little guys have puffy foam eyes and noses that have a 3D button look and feel. Each can be stitched with a little pocket to hide special treasures or even that lost tooth for the tooth fairy. They each have a vest that is fully lined and made in the hoop also! They have a back buttonhole closure for easy turning and stitching shut. Full detailed step by step instructions included. See set 2 also!
Boy and Girl bears with vests. I used plush felt for these.
Both can be stitched with or with out the pocket. The pockets just the right size to use for the tooth fairy.
One has an applique bib. Also comes in a blank version. Make a vest for each holiday using holiday printed fabrics.
The two above are made using a knit fabric. The one on the left the stretch is going sideways and the one on the right the stretch is going up and down. One has a pudgier look the other a slimmer leaner look.
The one above was made using fleece. Change the ribbon color to suit your cause.
Above shows the back buttonhole that will need to be stitched shut.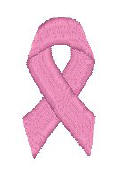 Click on the ribbon to download a sample.
---
---
Be sure to see all of the JUMBO BEARS